FOLEY LOCATION - 471 MN-23, Foley MN 56329
Integracare has primary care and physical therapists in Foley. We have additional primary care providers, physical therapists, and chiropractors at our Sartell office.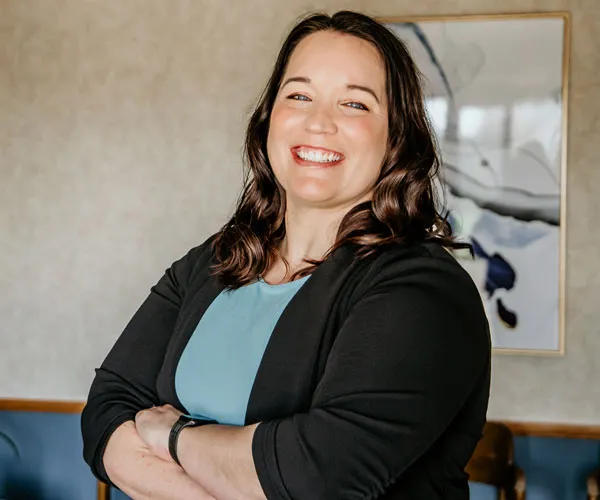 Advanced Practice Registered Nurse, Certified Nurse Practitioner 
Shana attended Hibbing Community College, Bemidji State University, and Walden University where she earned her Family Nurse Practitioner Master's degree. Across the years she gained experience in critical access hospitals in Cass Lake, MN to Level 1 trauma centers such as North Memorial and HCMC. Prior to Integracare, she had spent seven years at St. Cloud Hospital working in the emergency department and post anesthesia care unit.

Shana has placed emphasis on:
– Primary Care Across the Lifespan
– Women's Health
– Pediatrics
– Urgent Care Visits
Physical Therapist
Graduated from the University of North Dakota with a Bachelor of Science in Physical Therapy in 1982. In addition to years of experience in general orthopedic care, Laurie brings to the practice extensive expertise in treatment of neck and back disorders including headaches. She and her husband Lance have 3 daughters and enjoy spending time with family, gardening, and cooking.
Physical Therapist
Kari graduated from The College of St. Scholastica with a Master's Degree in Physical Therapy. She has worked as a PT for 20 years including in short term rehab in a transitional care setting. She looks forward to using her orthopedic and neuromuscular evaluation and treatment skills in an outpatient setting for all ages! In her free time, Kari enjoys spending time with her family, camping, traveling, reading and running. 
Doctor of Physical Therapy
Dan earned his MSPT in 1994 and then went on to earn a DPT in 2007. His favorite treatment areas are sports medicine and general outpatient ortho/manual therapy.  Primarily he works with patients who are treating for their neck and back. Dan and Tonya have 4 children and have been married since 1994. Together they enjoy fishing, traveling, and hunting.
Master's of Physical Therapy 
Tonya earned her MSPT in 1994. For most of her career, she has worked in general outpatient ortho with added skills in pediatrics and women's health. She likes spending time with family and exercising.
Physical Therapy Assistant
Kayla is a 2018 graduated from Lake Superior College's Physical Therapist Assistant program. Kayla started working in Foley in May 2018 and enjoys working in an outpatient/clinic setting. She values time with family, friends, and her dog, Lacy. Kayla enjoys hunting, fishing, and four-wheeling.
Physical Therapy Assistant
Jamee has been a Physical Therapy Assistant at Williams Integracare for over 3 years. She has over 20 years of career experience working as a PTA. At home Jamee has a border collie, adorable cat, and 2 sweet pygmy goats. She enjoys traveling with her family be it to the ocean or into wildlife.
Physical Therapy Assistant
Tara is a 2008 graduate of Anoka Ramsey Community College's Physical Therapist Assistant program. She is experienced in outpatient/clinic, acute and home care therapy. She values spending time with family and friends.
Certified Athletic Trainer
Brandon is a graduate from St. Cloud State University in 2015, with a Bachelor of Science in Athletic Training. He is the Certified Athletic Trainer for all the sports at Foley Senior High School. Brandon was born and raised in the St. Joseph/St. Cloud area and enjoys hanging out with family, hunting and fishing.
INTEGRACARE CLINICS FOLEY
Phone: (320) 968-7234
Email: info@integracareclinics.com
Copyright 2022, Integracare LTD, All Rights Reserved. Information on this website should not be regarded as medical advice.