FOLEY LOCATION - 471 MN-23, Foley MN 56329
Seeing Patients of All Ages
Integracare has been serving central Minnesota patients for over 40 years. We offer primary care solutions to meet the ever-changing needs of you and your family.
Our primary care providers can offer a wide range of treatments and evaluations for patients of all ages. 
Additionally, we are in-network with all major insurance plans! If you have questions regarding your insurance, give our billing office a call at 320-251-2600.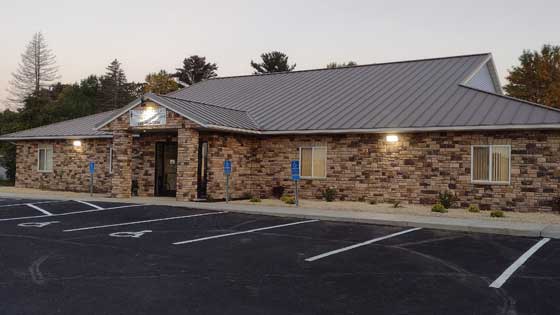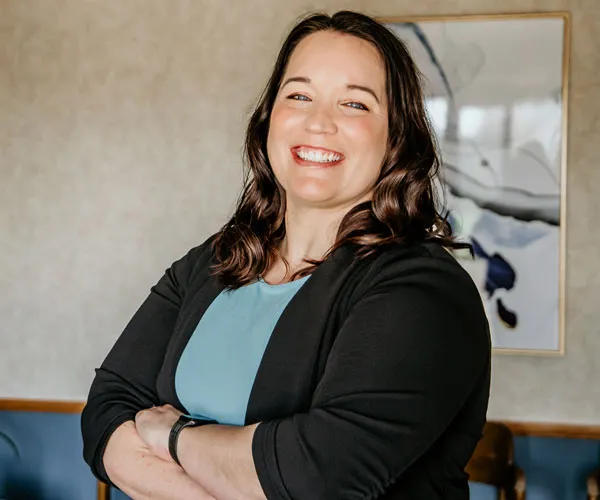 Shana obtained her Associates Degree in Nursing from Hibbing Community College; she then went on to continue her studies and received her Undergraduate degree in Nursing from Bemidji State University. She has worked as an RN for over 18 year. Across the years she gained experience in critical access hospitals in Cass Lake, MN to Level 1 trauma centers such as North Memorial and HCMC. She has spent the last seven years at St. Cloud Hospital working in the emergency department and post anesthesia care unit. She has also serviced the community as a forensic nurse examiner for the Central Minnesota Sexual Assault Center and the Central Minnesota Child Advocacy Center. She received her Family Nurse Practitioner Master's degree from Walden University in August of 2020 and began working as a nurse practitioner.
SOME OF THE SERVICES WE PROVIDE IN FOLEY
We provide annual physicals for patients of all ages. This is not just a simple social visit, we want to make this a more complete physical for you. 
From your annual adult physical to well-child or sports physicals for children, we have you covered. These visits can be critical in helping identify potential health complications before they become larger issues. Medicare patients are eligible to receive a no-cost Medicare Annual Wellness exam every 12 months. These visits are a review of your medical history with your provider and opportunity to work together to build a health plan for the next year. We do our best to accommodate same day appointments when possible. This degree of flexibility with our staff is something that sets an independently owned clinics like ours apart from the rest. Give us a call at (320) 968-7234 to check same day availability. If you have a life threatening emergency, please call 911 immediately. We take a personalized approach to women's health. We understand the importance of the provider/patient relationship and are honored to serve women that need a knowledgeable and trustworthy provider. Most employers have a designated medical provider they direct all of their employees to see for an initial evaluation. But after that, Minnesota law saws you are free to see whatever provider that you, the employee, is most comfortable with. Visit a clinic that understands Workers' Compensation rules and only has one interest: getting you back to living!
OUR OTHER PRIMARY CARE PROVIDERS
While Shana will be the most familiar face in our Foley location, we have six additional providers that work out of our Sartell office. They may fill in some days in Foley as well, or you can schedule with them in Sartell! 
ACCEPTING ALL MAJOR INSURANCE PLANS
We know how important it is that your visit is covered by your insurance policy. Integracare has contracts with all major insurance companies, including Aetna, Blue Cross Blue Shield, BluePlus, HealthPartners, Medica, Medicare, Medicaid, Preferred One, UCare, UMR, United Health Care, and more. 
Additionally, we also work with patients that use HSA cards or "sharing plans."
If you have coverage from a smaller insurance company, or small insurance group, call the clinic at (320) 251-2600 and ask for the business office for more details.
TRANSFER YOUR MEDICAL RECORDS
Ask us to move your medical records to our clinic! We can receive your records via paper, fax, or electronic transmission.
Our clinics utilizes a shared medical record system with the St. Cloud Hospital. If you have previously been seen at the St. Cloud Hospital or another local clinic, we may already have electronic access to your medical records. 
COMPLETE YOUR PAPERWORK ONLINE
New patients can complete their paperwork online before their visit or upon arrival.
Phone: (320) 968-7234
Email: info@integracareclinics.com
Copyright 2022, Integracare LTD, All Rights Reserved. Information on this website should not be regarded as medical advice.