Lisa Horner was born and raised in Central Minnesota. She moved to Ohio for three years while getting her nursing education before moving back to St. Cloud in 2002. In 2016, her family moved to Foley. Lisa felt welcomed by the amazing community in Foley and looks forward to giving back to her community through her work at the clinic.
Lisa is a graduate of Walden University, St. Scholastica University, and James Rhode State College. She worked as a registered nurse at the St. Cloud Hospital from 2002 until 2017, with the majority of her time spent working in the emergency department as a Registered Nurse.
In 2017, she completed her master's degree and began her career as a nurse practitioner. As a nurse practitioner, she has provided care in express care, urgent care, jail medicine, and acute respiratory care.
While most of her medical experience has been in the acute care setting, she is looking forward to providing primary care for Foley. She prides herself on listening to her patients and understanding individual obstacles or challenges in hopes to improve quality of life regardless of where they are in their health journey.
Lisa Places an Emphasis on...
Primary Care
Pediatrics
Urgent Care Visits
Lisa enjoys spending time with her husband and son. They spend as much time as they can outside or at the lake. They also enjoy traveling to National Parks in the summer and warmer destinations in the
winter.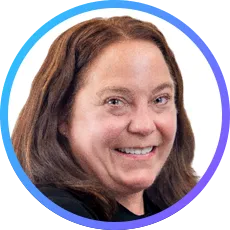 Phone: (320) 968-7234
Email: info@integracareclinics.com
Clinic Hours: Monday – Friday 7am-5:30pm
Copyright 2023, Integracare LTD, All Rights Reserved. Information on this website should not be regarded as medical advice.